Announcing the Official Kickoff of the 2023 Small Business Season
Small (and local) businesses received a lot of "air time" in the past few years as business organizations, media outlets, and even large businesses amplified the message that it's important to "Shop Small." But where did the idea of Small Business Season come from and how did it shape up this year for chambers across the globe? Learn more from Frank J Kenny.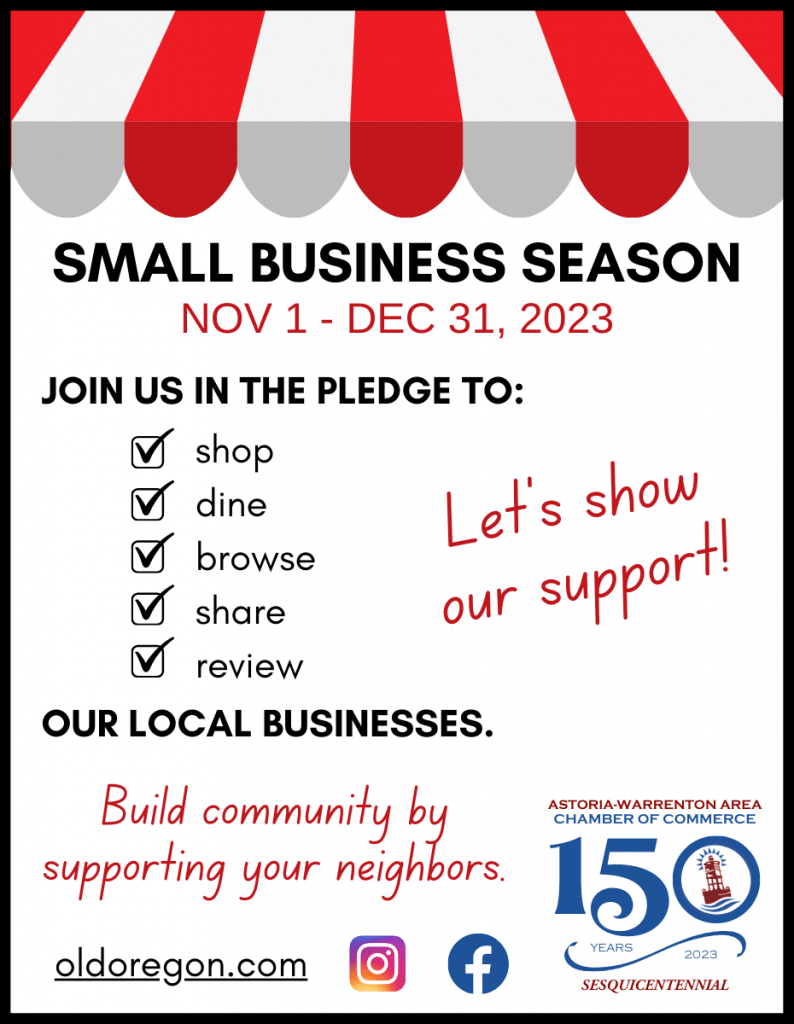 Everything you need to know about the merriest time of year!
We are delighted to announce the official kickoff of Small Business Season 2023. This year our campaign to support our local and small businesses will be even bigger than before!
It hasn't been an easy year for many of our businesses. With rising costs, fears of inflation, hiring challenges, and so much more, our local businesses need assistance. What better time to support their dreams than at the holidays?
As part of Small Business Season, we're encouraging shoppers to support small businesses including retail, dining, and entertainment, as well as other goods and services including artisans, authors, makers, service providers, and more.
Shopping Local Is Kind
When it comes to buying local, we want you to remember the benefits of (and reasons for) shopping small are KIND.
K nowledge – local businesses are often staffed by owners or people who have a solid knowledge of their products and services. They will take the time to help you figure out what you want and need as well as answer questions.
I nvestment – $68.00 out of every $100 spent locally stays here. (Restaurants return nearly 79%!) When you shop local, you're making an investment in Astoria and Warrenton and the lower Columbia region.
N eighbors – we want to live in a city where we know we can count on one another. Small businesses support our pursuits (by sponsoring things like our children's teams and field trips). Let's support their dreams as well.
D reams – Gen Y and Z are some of the most entrepreneurial generations since the 1930s. 62% of Gen Y and 75% of Gen Z want to open a business someday. We want them to think of this area as a great place to follow their dreams.
Celebrate Small Business Season with Us
We invite you to set aside a portion of your holiday budget to spend it with our small businesses. From holiday meals to looking your best for the company party, from entertaining out-of-own guests to boarding your pet, from getting your home ready for guests to buying teacher gifts or end-of-year thank yous, there are so many ways you can support our local business community.
Join us as we celebrate Small Business Season, a feel-good celebration of our small businesses and our community's entrepreneurial spirit.
Watch this blog space for exciting news and updates during Small Business Season.