Join the Chamber
Creating a strong local economy by working together. Learn more about our membership and sponsorship opportunities.

Make Connections
Join us at our monthly membership networking events.  Make connections, learn about our community, and share ideas.

About the Area
Astoria and Warrenton are located at the northwest tip of Oregon, where the Columbia River meets the Pacific Ocean.
Astoria-Warrenton Area Chamber of Commerce
Representing nearly 600 businesses and organizations of every size, the Astoria-Warrenton Area Chamber of Commerce is the strongest voice for business and the economy in our area, existing to be a catalyst for business success, a convener of leaders and idea, and a champion for our community. The Chamber also operates a visitor center in Astoria, Oregon with gift shop, fields relocation and economic development requests, and plans several annual community events designed to spur economic activity in the shoulder season.
President's Circle Sponsors 2023-2024
The annual George Award and Richard Ford Distinguished Service Award are two of the most sought-after awards in Astoria and Warrenton. The recipients are often humble, yet strong, leaders – perhaps working behind the scenes to make our community better.
This year's George Award and Richard Ford Distinguished Service Award will be announced during the Astoria-Warrenton Area Chamber of Commerce Annual Meeting & Banquet on Saturday, January 27, 2024.
Nominations are accepted in October and November for these awards.
Visit this page for more information and to access the nomination form.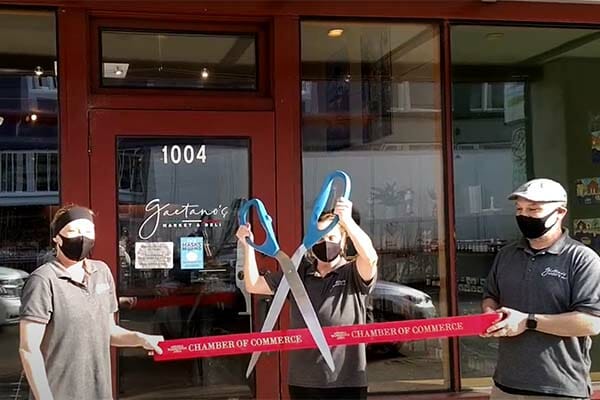 Sign up to receive our chamber member communications including Chamber Chatter, our weekly email update, ChamberWorks, our monthly newsletter, reminders about upcoming membership events and other important news. Don't forget to add us as a safe sender to ensure delivery to your inbox.
Publication Archive & Sign up
The President's Circle is a segment of our membership who have made a significant investment in the success of our Chamber and community. They represent many of the leading companies in Astoria and Warrenton. See who is in this elite group and sign up to be a part of it.
President's Circle Sponsors
Become a Member
You can join the Astoria-Warrenton Area Chamber of Commerce as a Business, a Nonprofit or an Individual. Through your investment and partnership with the chamber, you are helping to build a stronger community. Your membership offers many benefits including:
Relationships - Network with other members and partner with like-minded community reps.
Credibility - We direct inquiries to your business in-person and with our website directory.
Development - Opportunities to highlight and grow your leadership skills.
Visibility - Share your news in our chamber publications and events.
Maximize your membership by participating in chamber and community programs. Building relationships is key to success in building your business!
For more information about the Astoria-Warrenton Area Chamber of Commerce membership, or if you would like to set up an appointment, please contact Membership Director Scott Justus: scott@oldoregon.com or (503) 325-6311.