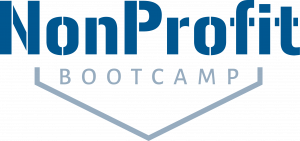 On-Demand and Group Coaching to support NonProfits in gaining more visibility and financial sustainability.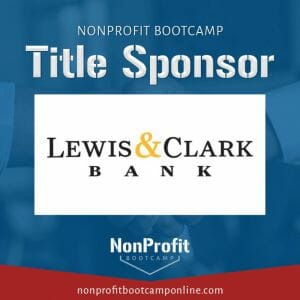 Every major issue facing our members and community right now has one thing in common: at least one nonprofit organization is working on solutions. That's why we are partnering with Do Good Better Consulting to create a new program designed to help local nonprofits thrive.
What is the Nonprofit Bootcamp?
NonProfit Bootcamp was created by Patrick Kirby and Sami Bedell-Mulhern to help nonprofits get the core training they need to become sustainable and increase their impact on their communities.
Evaluation
All participants receive an initial organizational evaluation with our resident nonprofit consultant and Membership Director, Scott Justus, to determine an action plan for your organization.
On-Demand
Lessons
NonProfit Bootcamp 101 is live and ready for organizations to access immediately. Lessons include: Getting Organized, Board Governance, Marketing, Donor Management, Fundraising Activities, and Using Your Chamber Membership Best Practices.
Bonus Workshops
10 times per year nonprofits will have access to live workshops. These will cover topics like website tips, asking for increased gifts, legal updates, and more.
◆ using email for your giving day campaigns.
◆ building your donor journey.
◆ how to set fundraising expectations with your board.
Discounts on Future Programs
Our guest experts and coaches are extremely generous. We will be offering discounts to additional virtual workshops put on by our teams and other industry experts exclusively to our members.

Learn Tips, Tricks and Best Practices from Chambers All Over the Country.
New episodes every Tuesday!
Chats With Chambers brings the power and ideas of chambers from across the country to you! Each episode features a new Chamber Executive as they share their wins and tips in the areas of recruitment, fundraising, retention of members and more. Check out these quick 15 minute episodes and find new strategies to make your Chamber even more successful.

The chamber works with each nonprofit individually to determine their needs and set up a plan to complete the program within a 6-month to 1 year time frame.
This training retails at $500 per organization. Because of the generosity of our sponsor, Lewis & Clark Bank, we can offer the bootcamp for a nominal fee that is completely refunded upon completion. We ask that each nonprofit pay a $149 buy-in fee to start the bootcamp. Once you have completed the online courses and action plan, the chamber will fully refund the program's cost.
Why have a buy-in fee at all? Experience tells us that investment yields commitment and engagement at all levels of the organization. Commitment and engagement lead to successful outcomes and that is the goal of the program - nonprofits with greater capacity and longevity.
Space is limited by staff time, so if your nonprofit is interested, please contact Scott at scott@oldoregon.com or 503-836-5142.