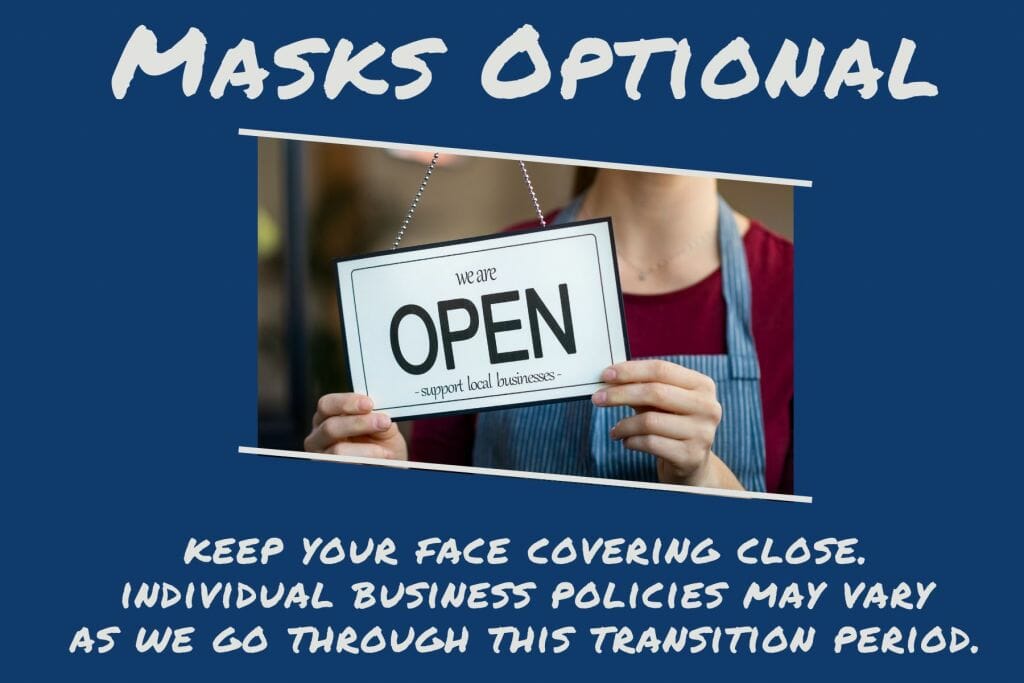 COVID-19 Community Resources Hub
This page includes a collection of resources on the Coronavirus that was curated by the Astoria-Warrenton Area Chamber of Commerce to help our community and members stay informed.  Just as AWACC strives to be your number one business resource in the community, we also strive to be a top resource for the current circumstance surrounding COVID-19 where workplace safety and economic vitality are high priorities.
Effective March 12, 2022:   Masks NO LONGER Required in MOST Indoor Public Settings

As of Saturday, March 12, indoor masks will no longer be mandatory in the state of Oregon in most settings.  Other state and federal requirements, such as those for health care settings, public transit, and other specialized settings, will remain in place for a period of time. State officials highly recommend that people in high-risk groups continue to wear masks in indoor public settings even after the restrictions are lifted. Click here to read more from Oregon Health.
The Astoria Riverfront Trolley is considered public transit and will continue to require masks to ride as long as this federal rule is in place.
For some that aren't quite ready to get rid of their masks, that is understandable and we expect to see a number of businesses still requesting that their staff or customers wear them. We encourage you to keep your face covering close as we go through this transition period while individual business policies shift.
Click the headings below to expand that section of information.
AWACC Operations and Programs
The Chamber and Visitor Center is open to the public. Our current hours of operation are Monday to Friday 9 a.m. to 5 p.m. and Saturday to Sunday 10 a.m. to 4 p.m.  Our staff is also available to answer phone (503-325-6311) and email inquiries during our current business hours.  We have a small rack of brochures available outside to help visitors stopping by outside of these hours.
Our in-person networking events including Business After Hours and Chamber Breakfast have been back in person since summer 2021.  We have enjoyed being able to connect with you through virtual networking and other opportunities for the past year. Check our calendar for the next chamber event.
The Chamber's Lower Columbia Tourism Committee has adapted our tourism messaging to be proactive about COVID-19 impacts on visitation to our area, being nimble to local area needs and regulations impacting travel and recreation. Read our current message about safe travel on travelastoria.com
On behalf of local business owners, the Astoria-Warrenton Area Chamber of Commerce continues to meet with state and regional leadership to advocate for businesses to operate at more sustainable levels.
Request to our members - do you have info to share or need assistance from us? Contact our Executive Director.