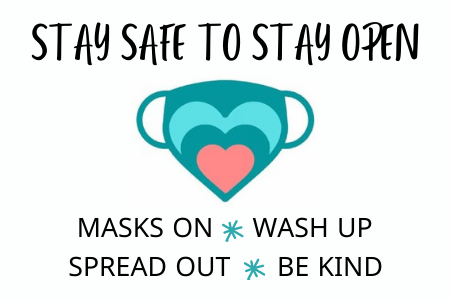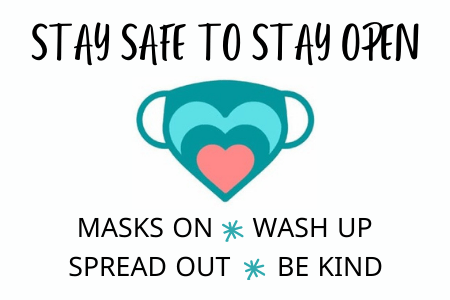 COVID-19 Community Resources Hub
This page includes a collection of resources on the Coronavirus that was curated by the Astoria-Warrenton Area Chamber of Commerce to help our community and members stay informed.  Just as AWACC strives to be your number one business resource in the community, we also strive to be a top resource for the current circumstance surrounding COVID-19 where workplace safety and economic vitality are high priorities.
Effective August 27, 2021:   Masks Required in ALL Indoor Public Settings
Effective November 23, 2021:  Rescinded the requirement to wear masks in crowded outdoor settings
Governor Kate Brown issued health and safety measures to address the spike in COVID-19 hospitalizations. Existing mask requirements stay in place in specialized settings following federal guidance, including airports, public transit, and health care settings. Click here to read the guidance.
Click the headings below to expand that section of information.
AWACC Operations and Programs
The Chamber and Visitor Center is open to the public. Our current hours of operation are Monday to Friday 9 a.m. to 5 p.m. and Saturday to Sunday 10 a.m. to 4 p.m.  Our staff is also available to answer phone (503-325-6311) and email inquiries during our current business hours.  We have a small rack of brochures available outside to help visitors stopping by outside of these hours.
Our in-person networking events including Business After Hours and Chamber Breakfast should resume in person beginning in July 2021.  We have enjoyed being able to connect with you through virtual networking and other opportunities for the past year. Check our calendar for the next chamber event.
The Chamber's Lower Columbia Tourism Committee has adapted our tourism messaging to be proactive about COVID-19 impacts on visitation to our area. Read our current message about safe travel on travelastoria.com
On behalf of local business owners, the Astoria-Warrenton Area Chamber of Commerce continues to meet with state and regional leadership to advocate for businesses to operate at more sustainable levels.
Request to our members - do you have info to share or need assistance from us? Contact our Executive Director.