Outstanding Service Awards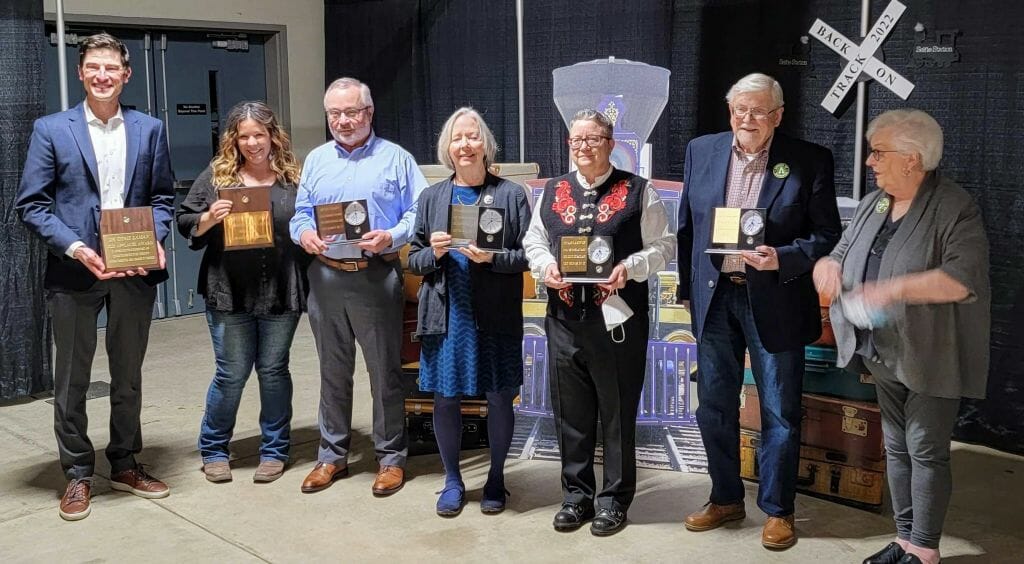 The Astoria-Warrenton Area Chamber of Commerce and the City of Astoria are proud to honor a local recipient for outstanding community service every year. The prestigous George Award honors someone who has consistently stepped forward to meet community needs, instead of "letting George do it."
See list of honorees below.
Richard Ford Distinguished Service Award
Richard Ford's family established this award to honor the late Richard Ford for his exemplary service to this community. Ford worked for the City of Warrenton as the building inspector and the fire chief. But, most importantly, he volunteered his time helping his neighbors. The award, presented by the City of Warrenton & the chamber, is given to a person who has devoted time and energy in countless ways to the community.
See list of honorees below.

Chamber members and the public are invited to offer nominations. The nominations are reviewed & the recipient is selected through a committee comprised of prior recipients, a member of the Chamber board and the Mayors of the respective cities.
You are encouraged to include plenty of detail about the nominee's community involvement, as well as letters of support, as the selection committee might not know the nominee. Nominations will be under consideration for two years, after which time you must re-submit your nomination if your nominee has not won.