Member of the Month July 2023 – Bloomin Crazy Floral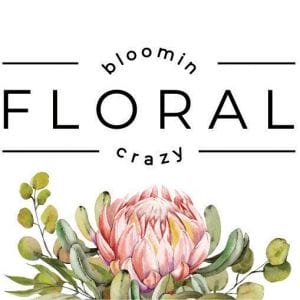 Member of the Month - July 2023
Bloomin Crazy Floral
971 Commercial St.
Astoria, OR 97103
503-325-3571
BloominCrazyFloral.com
As a second generation Finn, I, Mia Norlander, with Nordic Flower LLC, the new owner of Bloomin Crazy Floral, am passionately bringing a modern take on a local flower shop. Finland is known for embracing nature's beauty and simplicity, allowing it to inspire life and art.
Embracing this concept, I am working hard to bring in new, ethically sourced gift products, celebrating the beauty of flowers and the natural world. The arrangements we design are elevated pieces of art.
I grew up in Portland, the oldest of seven, but Astoria has always been a second home. With wonderful parents who instilled a passion for Finnish culture, the outdoors, art, craft, love for people and soft spot for orphan and foster care, I discovered, after attending the Floral Design Institute, that floral design was the perfect fit for my passions.
I started working for Diane, founder of Bloomin Crazy, a year after she opened in 2009. For six years we poured ourselves into this business together. After I got married and moved to Portland, Diane begged me to come back and take over for her. While that excited me it just
didn't seem like the right time. My husband was building a career in Portland and I was working for other florists and starting my own wedding floral business. When Diane suddenly passed away in August of 2021 and I found out she had wanted me to keep her legacy alive I knew this
was my calling. It is so exciting to be able to have the opportunity to bring all my passions and ideas to this business and community I love.
I have two quotes that inspire my business:
"Flowers are the best stand-in expression of emotions."
"People don't always remember what you say to them, but they remember how you make them feel."
We hear so many times that flowers are so expensive for something that does not last long. We like to say that a flower's fleeting nature is what makes it more precious and awe-inspiring.
We provide artistic styling of flowers for everyday, special events, weddings and funerals while also providing plants, rain gear, gifts and baby clothes created by other small businesses. We are looking forward to many new updates including floral design classes and a new website
with a simplified ordering process that allows for more artist creativity and customer collaboration.