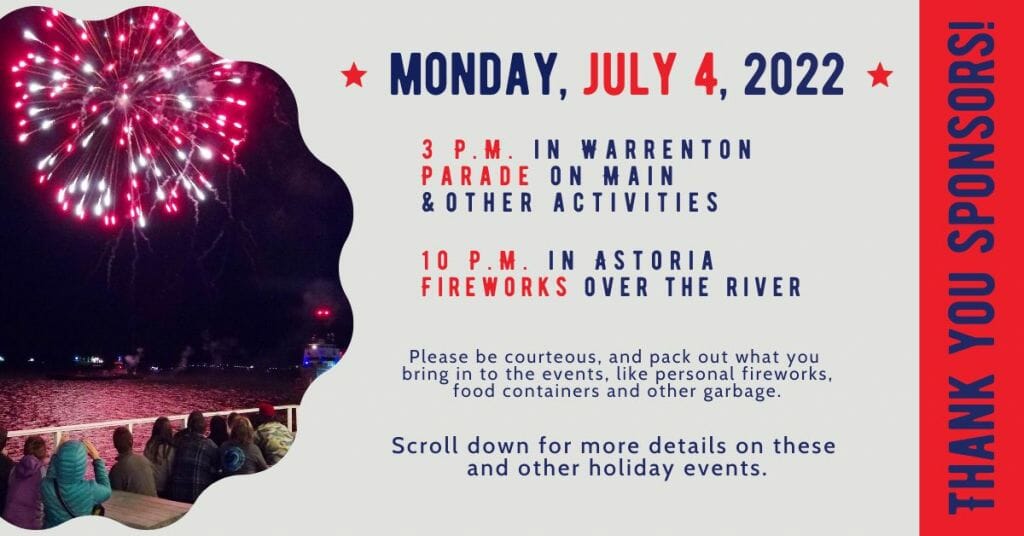 The fireworks display will be positioned to provide the widest viewing angle possible so that people can watch from their homes on the hillside and spread out across the waterfront for a view of the skies above the river over Astoria.
Please be courteous when selecting a spot to watch the parade or the fireworks display. Please pack out what you bring in like food containers, sparklers and other garbage. We ask for everyone's help this holiday weekend to make this celebration a good experience.
Let's have a safe and legal blast on America's birthday. Reminder, only consumer fireworks obtained from an Oregon permitted retail stand, such as cones, fountains, and other ground-based fireworks are allowed. Please also consider your neighbors and  pets before deciding on when and where you choose to light legal fireworks.
2022 Fourth of July Weekend
Schedule of Activities around the Astoria and Warrenton area
Saturday, July 2, 2022
Firecracker 5k Run/Walk at 9 a.m.
Feel the Thunder Fireworks at dusk (approx. 10 p.m.)
Port of Ilwaco (Washington)
More info: Ilwaco Merchants Association
Sunday, July 3, 2022
Free Concert "From Sea to Shining Sea"
Liberty Theatre
6 p.m. doors, 7 p.m. concert
More info: North Coast Symphonic Band
Monday, July 4, 2022
Party on Pier 39
100 39th Street, Astoria
1 p.m. to Fireworks (~10 p.m.)
More info: TheVineside.com  #partyonpier39
Old Fashioned Fourth of July Parade, Car Show, BBQ & more
Downtown Warrenton
3 p.m.
(see article below for more info)
Music on the Waterfront
Fort George Waterfront at 70 W. Marine, Astoria
5 p.m. to Fireworks
More info: Fort George Instagram or Facebook
Fireworks
Over the Columbia River in Astoria
Dusk (approx. 10 p.m.)
Tune in your radio at 9:30 p.m. for pre-show music and more.
(see article below for more info)
Fireworks
Over the Pacific Ocean in Seaside
Dusk (approx. 10 p.m.)
More info: Seaside Chamber of Commerce
Tuesday, July 5, 2022
Clean up efforts
Each year, volunteers come out as individuals or with a group in each of our communities to help clean up debris along the Warrenton parade route, Astoria riverwalk, Seaside beaches and more. Do your part by cleaning up your area when the parade or fireworks display is over, then come out and join this truly grassroots effort of community members on the morning of the 5th.
Several restaurants and breweries have hosted events in the past to celebrate the holiday. We'll add those here when 2022 details are announced.
2022 Warrenton Old-Fashioned Fourth of July Parade
TIME FOR A PARADE! Come enjoy a "Blast from The Past" old-fashioned community parade on Main Avenue in downtown Warrenton, Oregon.
The Warrenton Volunteer Firefighters Association will be hosting their annual BBQ of hamburgers and hotdogs, free of charge (donations welcome) prior to the parade. The car show is back and will once again be held at Robinson Community Park. Floats, clowns, horses and more, what better way to spend a day?!
The parade will occur on Monday, July 4, at 3 p.m. The parade, coordinated by Spruce Up Warrenton, will follow a route along Main Avenue from First to Ninth, turning west on Ninth to Cedar and ending at the Warrenton Grade School.
North Coast Equestrian Trails will be riding and showing horses in the parade. Find them afterwards in the park to meet the horses and learn more about them.  (Please do not approach the horses before or during the parade as this can spook the horses.)
Interested businesses, organizations and individuals are welcome to apply to have an entry in the parade by filling out the  application at this link.
The parade committee, which includes Spruce Up Warrenton and other volunteers, can be contacted by sending an Email to spruceupwarrenton@gmail.com.
Fireworks to Light up the Sky on the Fourth of July 2022
Businesses collaborate to fund public display in Astoria.
The show will go on! More than THIRTY corporate partners and individuals have joined forces once again to hold the annual 4th of July fireworks display. The fireworks will be shot from a barge in the river near downtown Astoria to provide a multitude of great vantage points for spectators to enjoy the show from a safe distance.
With the continued leadership from Bob Dorn of Hyak Tongue Point and Willis Van Dusen of Van Dusen Beverages, the fireworks display and related expenses are completely paid for by business contributions. In 2021, they raised funds for a bigger show than we have ever had in Astoria and the 2022 show will be just as grand.
"Our goal is to celebrate our community with this long-standing and beloved tradition," said Bob Dorn.
On Monday, July 4, 2022 the show will be launched from a barge and will begin at 10 p.m. The display this year will be larger and higher than ever before to allow viewing from a larger area of town to avoid crowding along the Riverwalk. Ohana Media Group will be simulcasting patriotic music during the display on Eagle Country 103.9 FM.
"The Chamber is honored to have the support from these business partners to keep this annual event on the calendar," said Executive Director David Reid. "By offering a public display, we hope to cut down on personal fireworks displays which become a fire and safety hazard on our area beaches, as well."
We encourage our community to continue to find safe ways to celebrate Independence Day this year and look to skies with us on the 4th of July.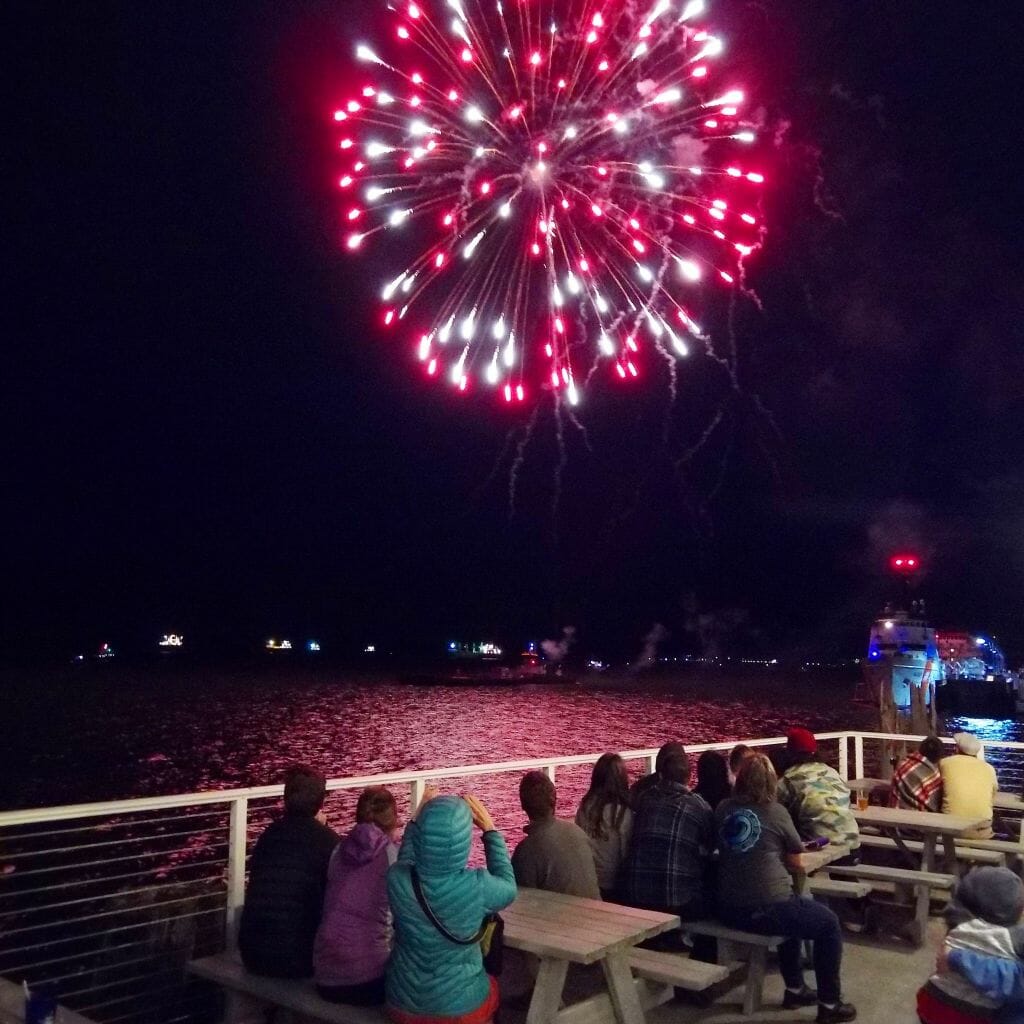 Thanks to these partners for making the fireworks display possible:
American Cruise Lines
Arbor Care
Astoria-Warrenton Area Chamber of Commerce
Bergerson Construction
Big River Construction
Bornstein Seafood
Bowline Hotel
Brusco Tug and Barge
Buoy Beer Company
Columbia River Bar Pilots
Da Yang Seafood
Element 26 Fitness
Englund Marine
Fishhawk Fisheries
Fort George Brewing
Friends of the Column
Fultano's Pizza
Hyak Maritime
Hyak Tongue Point
J.E. McAmis
JT Marine
Kinney and Sons Construction
Mo's Seafood and Chowder
Pacific Seafood
Pacifick Distilleries
Pier 39  - Astoria
Teevin Bros. Land and Timber
The Tennant Family
Van Dusen Beverages
Van Dusen family
Wadsworth Electric
With In-Kind Donations and Additional Support from:
Capt. Clark Caffall, Tug Captain
Combined Forestry and Marine Services, Inc, providing the fireworks barge
Ohana Media Group
WCT Marine and Construction, providing the tug 'Voyager' and tug crew; and loading and unloading the fireworks barge
Western Display Fireworks (for giving us a lot of bang for our bucks)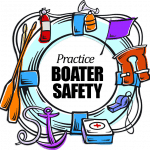 Notice to Mariners
Many boaters have inquired about whether they can watch from the river aboard their vessel. Yes, this is a great way to see the show. Please follow all safety guidelines for mariners provided by the USCG and CC Sheriff's marine patrol.
Plan for a 550-feet safety zone around the barge.