Experience the glory of the Columbia River as you trek across the Astoria-Megler Bridge during this unique opportunity to walk/run across the bridge! This 10K offers a scenic adventure on a fairly flat road with one STEEP incline to the peak of the bridge. It is the longest continuous truss bridge in North America. Whether you're an experienced runner or looking for a family-friendly event, the Great Columbia Crossing 10K appeals to everyone. See you on the bridge!
The Great Columbia Crossing will be on Sunday, October 9, 2022. Registration will open this summer for the in-person 10K and virtual 10K.
2021 Event Info
Thanks for a GREAT Columbia Crossing!
We want to extend a HUGE thank you to everyone who helped out with or participated in the 2021 Great Columbia Crossing 10K on October 10!  It was pure joy to have a live event again and it took a collaborative effort to make it happen.
Countless contractors, businesses, volunteers, nonprofits and agencies came together to make this event happen, both on race day and during the weeks and months leading up to it, and we certainly couldn't do it without them - this year especially! If you're one of these individuals or organizations, THANK YOU!
And a special thank you to our event sponsor, Columbia Memorial Hospital Cardiology Clinic, a CMH/OHSU collaboration! Our volunteers and staff were kept hydrated and caffeinated thanks to our first ever race day coffee sponsor, Bree & Associates Real Estate Team.
The Great Columbia Crossing 10K run/walk began in 1982.
Pedestrians are only allowed to cross the Astoria-Megler Bridge during this one event each year.  Spanning the lower Columbia River from Washington to Oregon, the iconic Astoria-Megler Bridge is the longest continuous truss bridge in North America.
Click here to learn more about this event's past.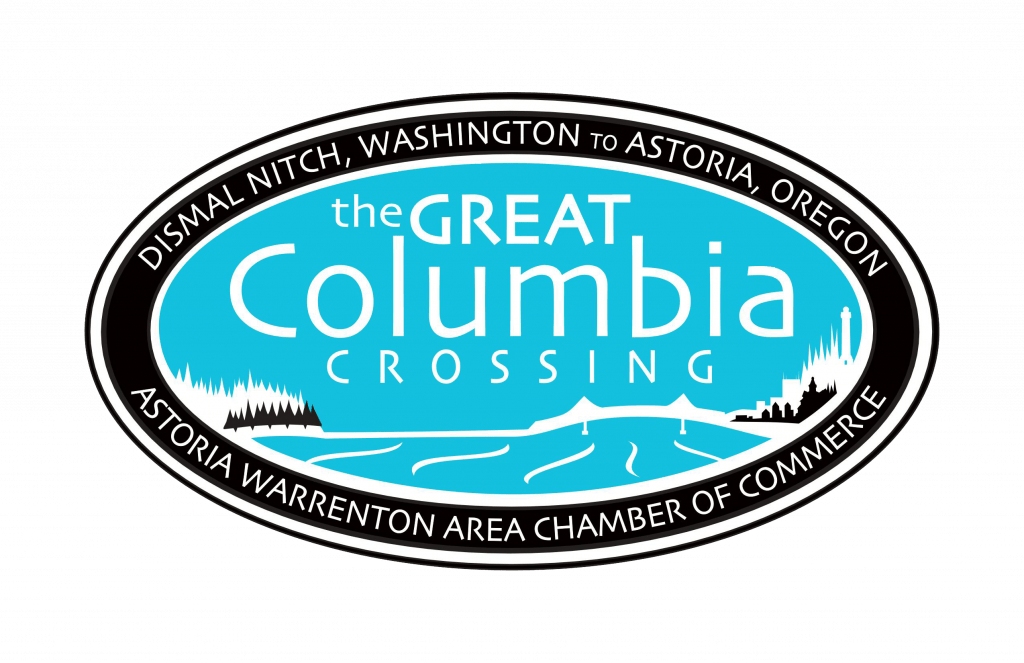 Make a weekend of it
Whether a local resident or traveling from outside of the area, we encourage you to make plans to visit our local shops, galleries, restaurants and more.
Spend the CLAM BUCKS
that you get with your event registration at participating merchants during the week of the event.
What are Clam Bucks?
Clam Bucks are wooden tokens worth $1 each. They can be spent just like cash. Each participant receives 5 Clam Bucks with their race bib.
In 2022, we are offering an additional 5 Clam Bucks to participants who have their packet mailed or choose to pick-up their packets on Thursday, Ocotber 6 or Friday, October 7.
When can Clam Bucks be spent?
Clam Bucks are valid for a full week, starting on the first day of race packet pick-up, Thursday, October 6.  The final day Clam Bucks can be spent is Wednesday, October 12. (Race day is on Sunday, October 9.)
Where can Clam Bucks be spent?
Clam Bucks can be spent ONLY at participating Chamber member businesses.  Businesses will be given a sign that shows that they accept clam bucks, too.  Limit: 5 Clam Bucks per person, per business unless business allows otherwise.
Astoria-Warrenton Area Chamber of Commerce President's Circle Sponsors