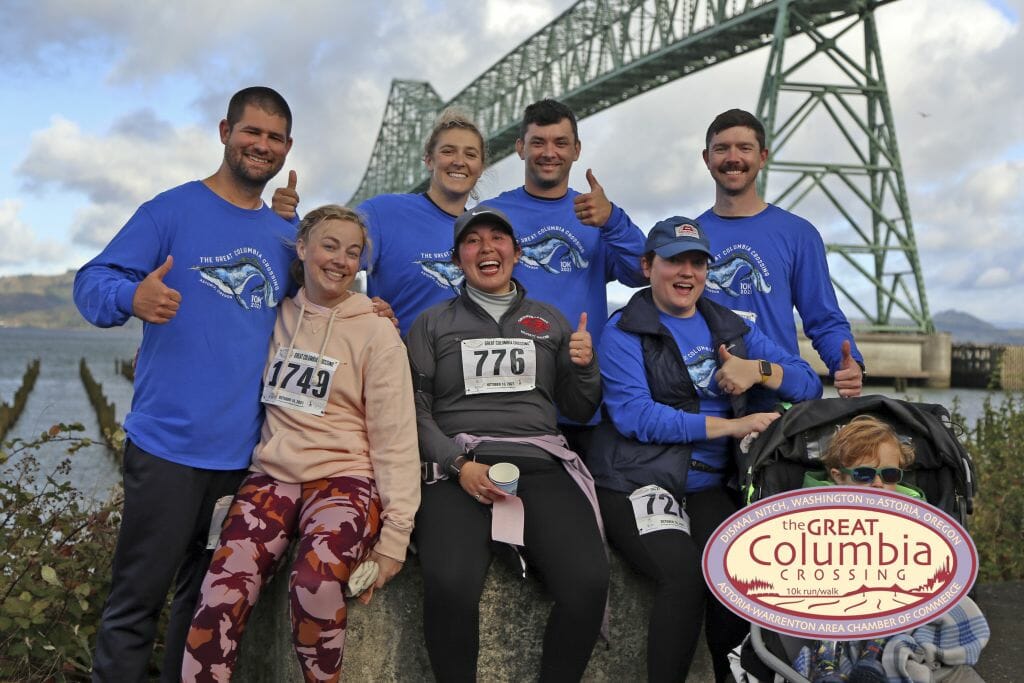 Partner with the Great Columbia Crossing
Lead the pack and get your company and brand out in front of 3,500 runners/walkers during the Great Columbia Crossing 10K run/walk. The chamber has a limited number of sponsorship opportunities available to members who wish to give their company additional exposure.
Click here to review our suggested options and contact David for more information.

Columbia Memorial Hospital, in collaboration with Oregon Health & Science University, provides comprehensive care for a range of heart health and heart disease prevention needs here in our community. We're proud to have them as a sponsor for the 2023 Great Columbia Crossing 10K.
Care and services
Arrhythmia management
Blood Coagulation Management Clinic (INR)
Cardiac clearance for surgery
Cardiology consultations
Cardiac Rehabilitation
Cardiac risk assessment
Cholesterol management
Hypertension management
INR Clinic
Pacemaker and ICD checks
Second opinion consultations
Procedures
Electrocardiogram (ECG)
Treadmill stress test (ETT)
Exercise stress echocardiograms
Dobutamine stress echocardiograms
Pacemaker clinic
24/48 hour Holter Monitoring
Cardiac Event Monitor
For physicians making a referral
Please contact the office to schedule an appointment for your patient. Please fax recent chart notes, last six months of labs and all testing results (Holter monitors, EKGs, etc.) to 503-338-4091. Or call the office at 503-338-4087, and we will be happy to answer any questions.
Location
Our clinic is located in Columbia Memorial Hospital's Professional Office Building II, if you enter through the West Entrance, a volunteer can direct you to the clinic. Our address is 2095 Exchange Street, St., Suite 301, Astoria, OR 97103.
You can contact CMH at:
Phone: 503-338-4087
Fax: 503-338-4091
2023 Supporting
Event Sponsors
Shuttle Service:
Samuel S. Johnson Foundation